The control console for fuel dispensers and automated accounting of fuel sales
The control console for fuel dispensers and automated accounting of fuel sales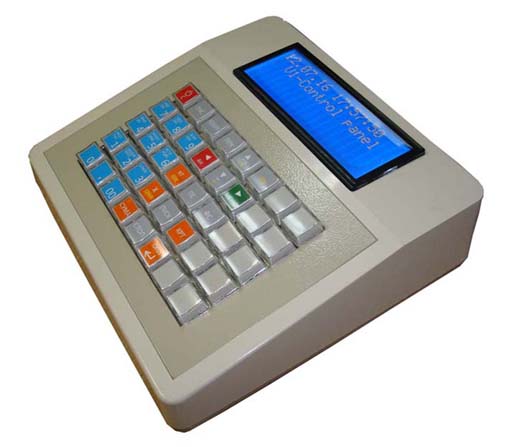 The console not only provides control of fuel dispensers, but also has the ability to connect level gauges, send information to a data collection system, to connect the fuel card system with card readers, and keep track of fuel and related products.
The console has a configuration software that gives you greater customization options, allows to easily program the device and review the data locally.
There is an ability to enable the logging of all operations performed on the console. Thus, you can locally, using a computer, review all the fuel sales operations.
Fuel dispenser connection interface
485
Fuel dispenser communication protocol
ADAST Easycall
UniPump
MM PETRO ZAP RS-485
GILBARCO Two-Wire
TOKHEIM
TATSUNO Benc PDE
DEVELCO
SAFE Graf
GALILEO PumpControl GC21
SLAVUTICH FD-Link
SB T10 AR
TATSUNO SS-LAN
SHELF
UniGaz
PUMALAN Marconi
NUOVO PIGNONE CL
Dart Simplex
TOPAZ
TOPAZ WONS
Pump ch. diag
ISKRA
The maximum number of channels (concurrent protocols) of fuel dispensers
4
The maximum number of fuel dispensers, simultaneously connected to the console
16 logical addresses
The maximum number of nozzles for each fuel dispenser
6
Support for automatic fuel dispensing
Yes
ATG systems interface type
232/485
ATG system communication protocols
GILBARCO Veeder Root
START ITALIANA SMT-XMT
PETROVEND4
STRUNA
FAFNIR VISY-Quick
ASSYTECH
ATG Simulator
HECTRONIC HLS
UniProbe
VEGA
WINDBELL
ACCU
HUMANENTEC
LABKOTEC
The maximum number of channels (concurrent protocols) for ATG system connections
3
The maximum number of gauges, simultaneously connected to the console
16


Simultaneous use of multiple consoles at single petrol station
Yes
Connection to the data collection system
Yes
Connection to the fuel card system
Yes
The barcode scanner connection interface type
USB
Printer connection interface type
232
Supported printer model
UNS-TP61.01S
Cash drawer control supply voltage
12V
The cash drawer connector type
MicroJack 2.5 mono
Internet and local network connection interface type
Ethernet port RG-45
Card readers support
Yes
Display type
LCD character
Display resolution
20x4 characters
Keyboard type
Mechanic
Number of keys
5х8=40
Ask YOUR questions about
"The control console for fuel dispensers and automated accounting of fuel sales"