Self-service terminal PINPAD for petrol stations
Self-service terminal PINPAD for petrol stations
PURPOSE
---
Self-service terminal PINPAD - is self-service terminal intended for provision of self-service at petrol stations. It has wired/wireless communication and is equipped with a built-in display, keyboard, RFID-reader (Mifare/Em-Marine standards) and Wi-Fi module, which allows it to be used for following purposes:
preset of order to be dispensed from fuel dispensers
application of fuel cards (identification of customers, displaying of current card's balance and limits, operations with cards and accounts)
identification of fuel attendants
self-service at petrol station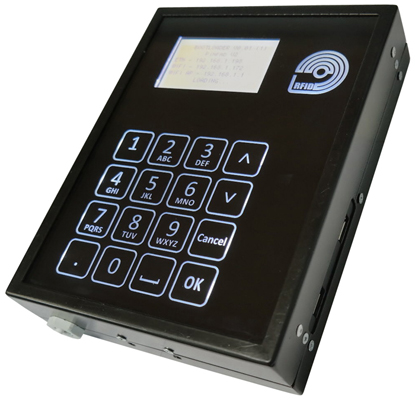 Click on image to enlarge
Terminal "PINPAD" may be equipped with the following readers of identifiers:
RFID reader of Em-Marine type
RFID reader of Mifare type
reader of cards with magnetic stripe
bar-code scanner
Communication with "PINPAD" terminal is possible to perform using wired Ethernet connection or wirelessly over Wi-Fi (in case if the terminal is equipped with Wi-Fi module).
The terminal is a passive device and is to be used together with a control system for petrol station (for example a POS system or forecourt controller), which working together give the following advantages compared to "traditional" way of petrol station operation, equipped only with POS system:
decreasing of time on customer service due to remote identification and automated processing of requests on fuel dispensing
simplification of settlements between petrol station and corporate customers using fuel cards
reinforcement of fuel consumption control by corporate customers, exclusion of misuse possibilities
One Terminal can be configured to service all fuel dispensers or any particular fuel dispenser. Sequence of customer servicing by Terminal (operation algorithm) is programmed inside the control system, which is responsible for management over the information indicated by the Terminal and its actions.
Terminal serves as a network device having a unique IP-address within the network. Power of separate transceiver is not more than 10 W, which in most cases allows to apply the terminal without necessity to get any licenses. Communication with terminal is encrypted and protected from unauthorized using a standard encryption-decryption method.
Besides petrol station the terminal "PINPAD" can be applied for provision of wireless identification of fuel attendants or corporate customers on other industrial, trade or transport sights.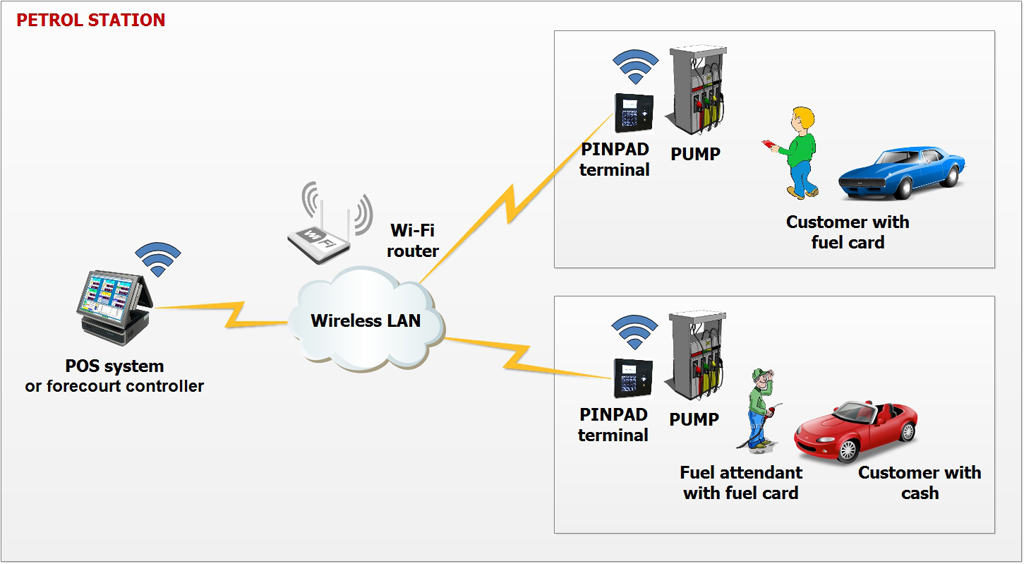 Click on image to enlarge
ORDER INFORMATION
---
Self-service terminal PINPAD


Order code

:PNP-TRM-001
---
Downloads
Ask YOUR questions about
"Self-service terminal PINPAD for petrol stations"